Matthew writes: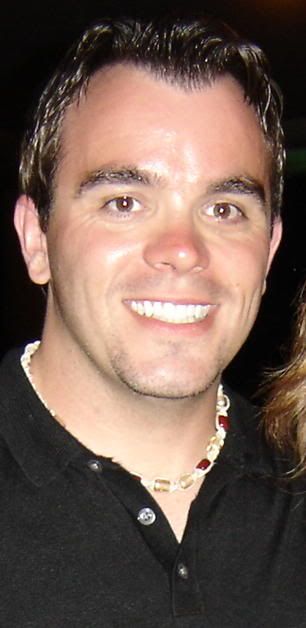 Jeremiah 1:19: They will fight against you but will not overcome you, for I am with you and will rescue you," declares the LORD. (NIV)
One or two misplaced emotions snowballed into a lifestyle that consumed my life. From age 18 to 27, I lived as a gay man. I had my first homosexual experience in college. When I started college, I wrote my parents a letter detailing my tragic high school experience. High school was painful and isolating. I had few close friends. I wasn't very masculine. That led to teasing. I was called queer and fag. The insults rooted themselves deep in my mind.
My journey into homosexuality, began with loneliness, anger and low self esteem. In four years I moved five times. One move took me from the dorms to a fraternity in search of a "cure". I believed that being surrounded by guys would help. I constantly prayed that Jesus would take my homosexuality away, but the feelings never left.
I moved through three states in five years. I was slipping into debt and moving away from Jesus' plan for my life. I invested myself physically and emotionally in lots of guys searching for love and acceptance. Each encounter left me feeling hollow.
At one point I told God, I was going to be gay no matter what. I started dating this guy I met on the internet. He smoked and was verbally abusive, but I had to prove my point to God. When I felt at risk, I broke it off. This time my prayers were simple. "I have tried for ten years to make this work. I can't do it any more. It's time to see what you can do with it. I can't make this life work. Here it is. Let's see what You can do with it."
On December 20, 1998, I left homosexuality behind. Jesus orchestrated great blessings in my life. I went to work with my dad. Working with my father, I established a bond that fostered my growth as a Christian and as the man God intended. God brought me a swim coach, so I could pass the swim test for my dream job. He led the way for me to pay off more than $10,000 in debt.
God has used my past for His glory. One of my goals is to help homosexual strugglers find their way out of the darkness, using 10 years of insight. I will share the message of God's healing power as we are called to do in Jeremiah 1.
"…You must go to everyone I send you to and say whatever I command you. Do not be afraid of them, for I am with you and will rescue you," declares the Lord." Jeremiah 1:7-8.

"They will fight against you, but will not overcome you, for I am with you and will rescue you," declares the Lord. Jeremiah 1:19.